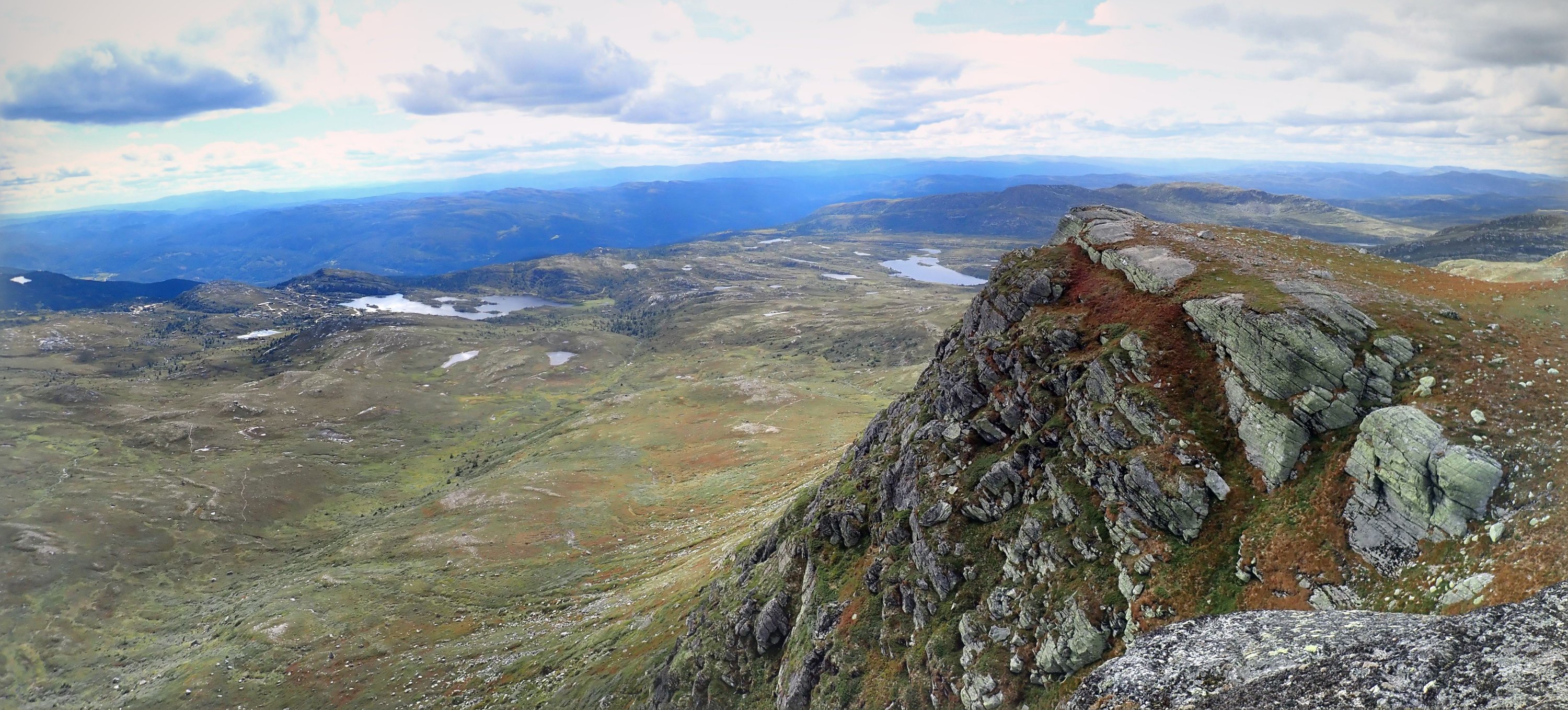 Start at Tempelseter and follow the T-mark and the blue-flag path over the waterfall towards Høgevarde. At the crossroads of Raudmyra, turn left towards Gråfjell, then follow the blue-marked path up the slope to the top of the Ranten.
The trail continues steeply down to Fetjenn and back to Templeseter. Ranten was a model for Th. The kittens famous painting "Soria Moria". With its distinctive tagged profile it stands out on the Norefjell plateau and is easy to recognize.
The text is 100% from www.ut.no. but the photo is mine ??‍♀️?