A long coffee with Jason Roberts. Reading city. UK. – and learning new skills. (*best is "best in helping")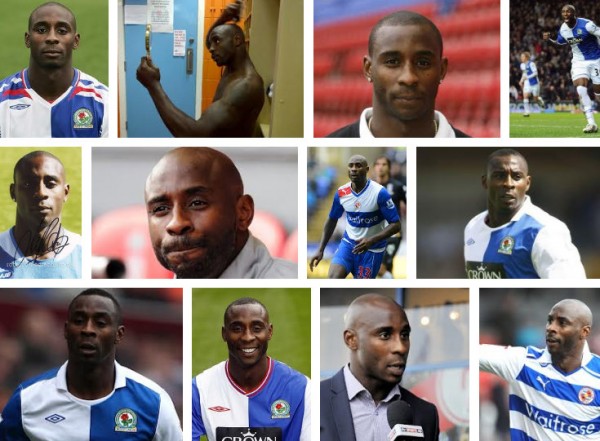 Just finished a study in  "what you can do to help others" and understood after 10 minutes in the meeting that I also was having a study in;  "behavior as a gentleman" in a blend with pacific ocean charm.  (his charity is here )
I have seen many clubs in the work with my own "The Shirt"  – who does good work for others. There is everything from the fight against racism (Valerenga FC) to the heroes of Barcelona that has thrown tens of millions out the window and used their own shirt to expose organizations as UNICEF and UNHCR (and now doing a new one..)
I have met few individual players who spend time and effort on their own charity. Maybe to difficult to start up, maybe a mess of papers and formulas.
I belive Jason can show you some of that work to start it, and he can probably tell you that its hard work, but it gives you a good feeling….
(follow Jason on Twitter here and klick further to learn more about him)
Mr Robers say:
"I am delighted that the opportunity has been created for me to establish my charitable Foundation. The Jason Roberts Foundation was launched in May 2007 in the UK and in June 2007 in Grenada and is a registered charity.
The Foundation has been a dream of mine for some time now and was established to:
» Provide opportunities for children and young people to participate in sports and cultural activities in the UK and in the Caribbean
» Encourage young people in the UK and in Caribbean to participate in structured sporting activity, which will contribute to improving health and fitness, self esteem, confidence and social inclusion
» Provide opportunities for young people to participate in learning programmes, which will enhance educational achievement
» Develop a Sports Academy in Caribbean, which is accessible to children and young people across the island.
via Official site of the Jason Roberts Foundation :: The Foundation.