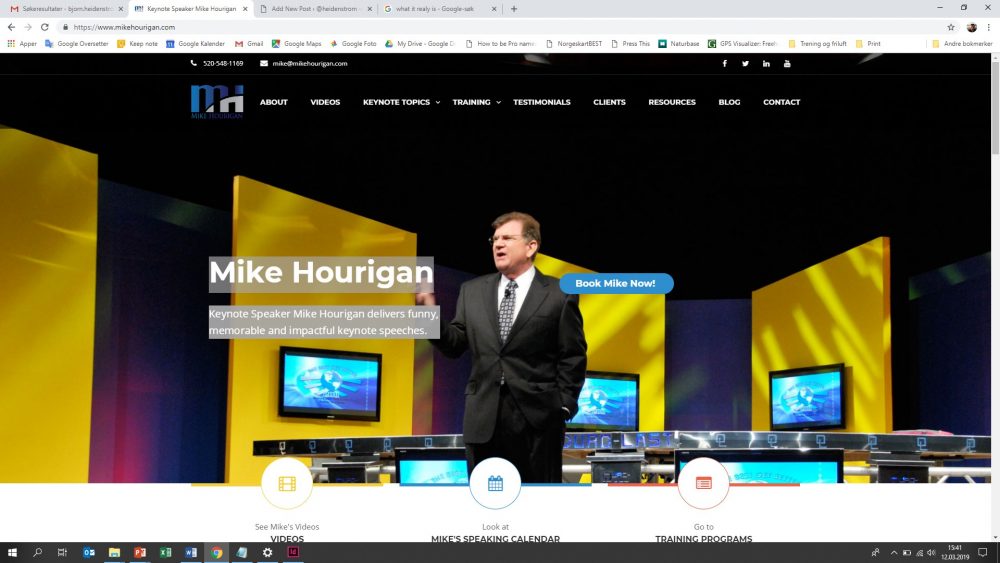 I have been a speaker for 30 years. Last 5 years for Athenas (here) – and today I learned what a "Keynote Speaker" really is….
@mikehourigan told me on www.mikehourigan.com :
Mike writes:
"Generally, when people say they want a Keynote Speaker what they mean is we need to hire someone who can talk to our audience for about 45 minutes and they will probably cost a lot of money.

The term Keynote Speaker is one of the most misunderstood in the meetings industry. Many people confuse the term Keynote Speaker with motivational speaker, inspirational speaker, plenary speaker, breakout speaker, industry expert, closing speaker, business speaker, juggler, ventriloquist, illusionist, and any former Miss North Dakota or Miss Rhode Island.

Any of the above speakers could actually be a keynote speaker, but most professional keynote speakers are not actual Keynote Speakers and most Keynote Speakers can't or don't do all the rest.
A Keynote Speaker should be able to capture the essence of your meeting and be able to highlight it to your audience in a short period of time. In order to capture this essence, the Keynote Speaker should be willing to spend the time researching your industry, your issues, and your audience.

Once this vital research is complete, your Keynoter can mold the presentation into a unique and distinctive moment just for your audience. Your Keynote Speaker may use humor, audience participation, show funny clips, or even sing. No matter, what shtick your speaker employs, their job is to weave your keynote message into their program in a memorable and fun way.

So, when picking speakers for your next sales meeting, association meeting, or corporate event, pick your Keynote Speaker with care and maybe you can find one who sings opera too"