New photos / card 20.1 2012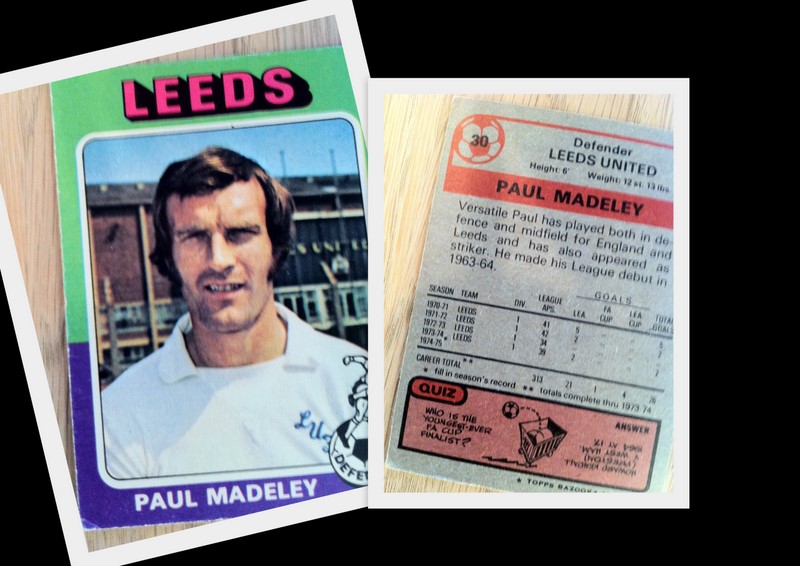 It's
a cind of internal blogg and a message with a photo that I hope will find its way and love of football up to the north.
Because (once upon a time…..;-) ) I cycled in to Vestraalen.
It's way up north, maybe the most beautiful place on the planet, on the west coast of Norway, where the men still are men, the cod you fish is always over 12 kilos, and the passion for football is total. but it's one ting missing there and in Norway;
Paul Madeley from Leeds..
I met a man there, a pal of a pal, and he has the a complete 100% collection of my own childhood love. I'm of course talking about "football collecting cards" but I'm not accurate, because it's not a 100%collection. It's a 99,999999% collection.
He, Vestraalen and Norway has always been missing one card (1) and that's: Paul Madeley, Leeds.
So I'v been working since that fine cycling day in 2011. Mates have been working, mates of mates have been working – and it's all been about the love of football, childhood days and;
Paul Madeley, Leeds, – the missing card….
Well, we got breaking news!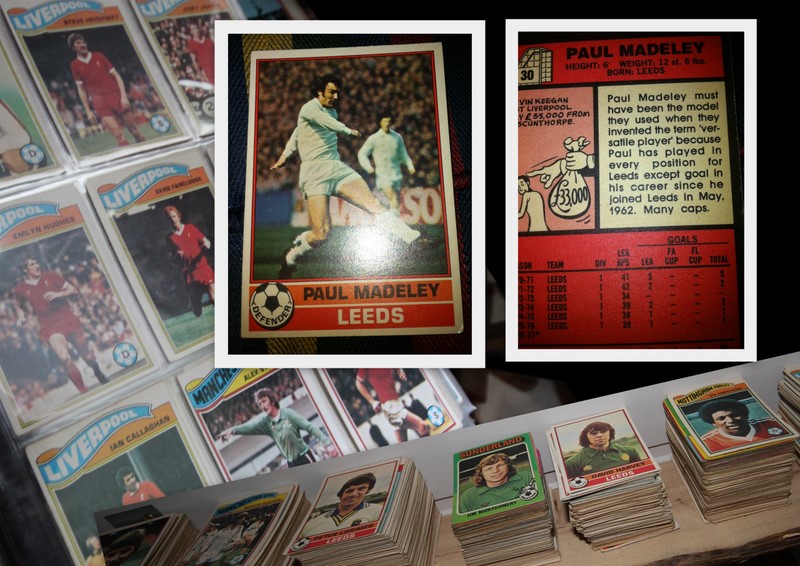 We have found one collector in Singapore that have sent over a photo of his Paul. I have taken the scanned photos I got on mail and you'll see them on my collage ( The other photos are from your collection in Vestraalen )
Dear Bø, Pedersen, the cod, the whales,Vestrålen, and dear nutcase football collector head: Is this the right Madeley? Is this the right card and the right year?
If the answer is no!  (please tell us )
If the answer is yes! Let's find the money and go to Singapore!! (or do it the Viking way, #sail #steal #sailhome ) 😉
If you are a collector that stumbled in on this blog who also have a Madeley card.. – please shout!
Crossing fingers!!!!!!
Bjorn @heidenstrom on Twitter and still remember my Kevin Keegan card