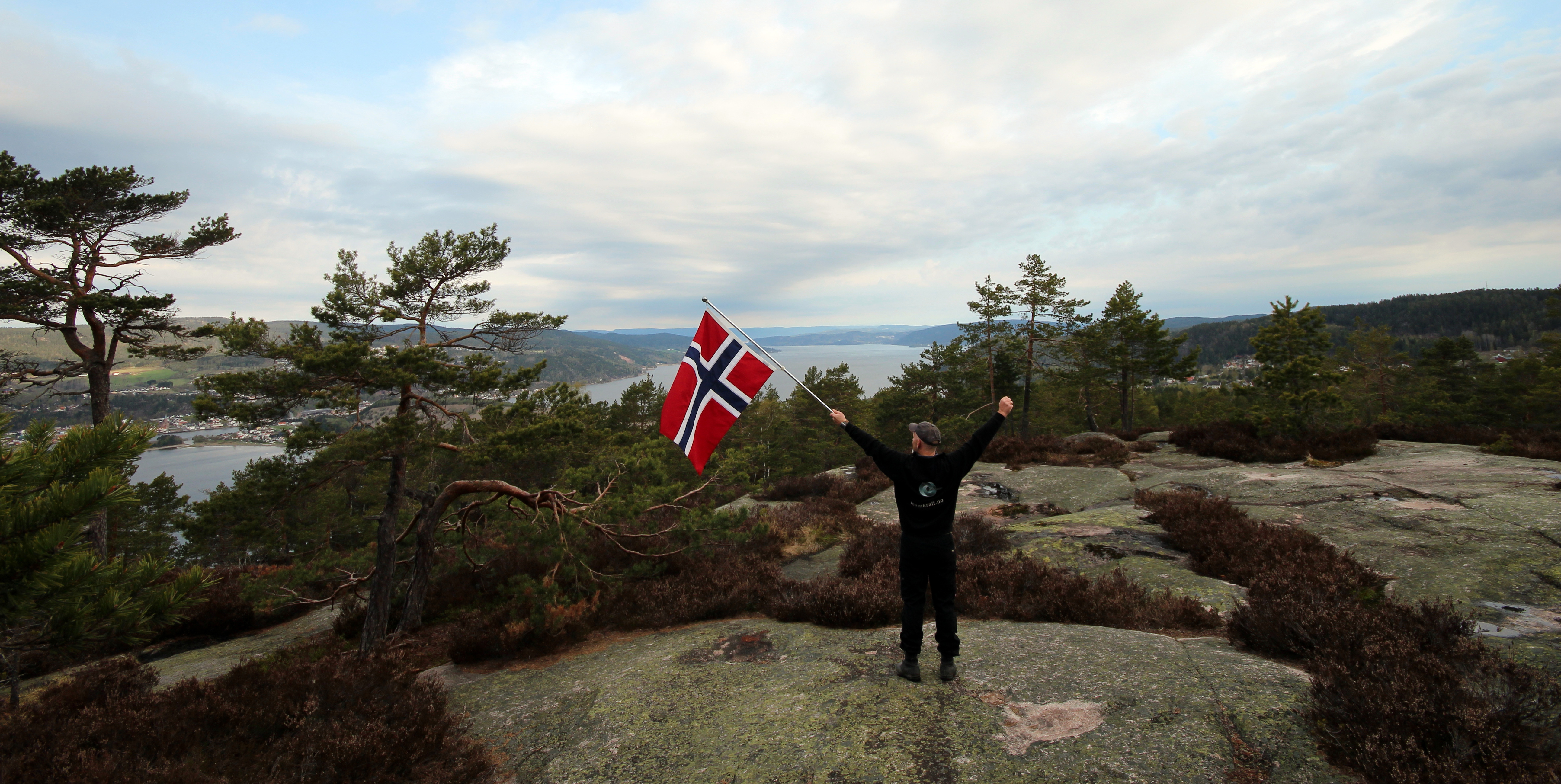 The Constitution of Norway was signed at Eidsvoll on May 17 in the year 1814. The constitution declared Norway to be an independent nation.
The celebration of this day began spontaneously among students and others from early on. However, Norway was at that time in a union with Sweden (following the Convention of Moss in August 1814) and for some years the King of Sweden and Norway was reluctant to allow the celebrations. For a couple of years in the 1820s, King Karl Johan actually forbade it, as he thought the celebrations a kind of protest and disregard —even revolt— against the union.[1] The king's attitude changed slightly after the Battle of the Square in 1829, an
(for my 345678 photos cycling Norway from North to South, click here )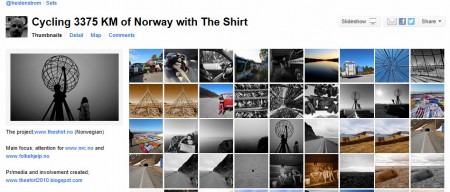 incident which resulted in such a commotion that the king had to allow it. It was, however, not until 1833, that anyone ventured to hold a public address on behalf of the day. That year, official celebration was initiated by the monument of the late politician Christian Krohg, known to have stopped the king from gaining too much personal power. The address was held by Henrik Wergeland, thoroughly witnessed and accounted for by a Swedish spy, sent by the king himself.
After 1864 the day became more established when the first children's parade was launched in Christiania, at first consisting only of boys. This initiative was taken by Bjørnstjerne Bjørnson, although Wergeland made t
more via Norwegian Constitution Day – Wikipedia, the free encyclopedia.
Bjorn @Heidenstrom