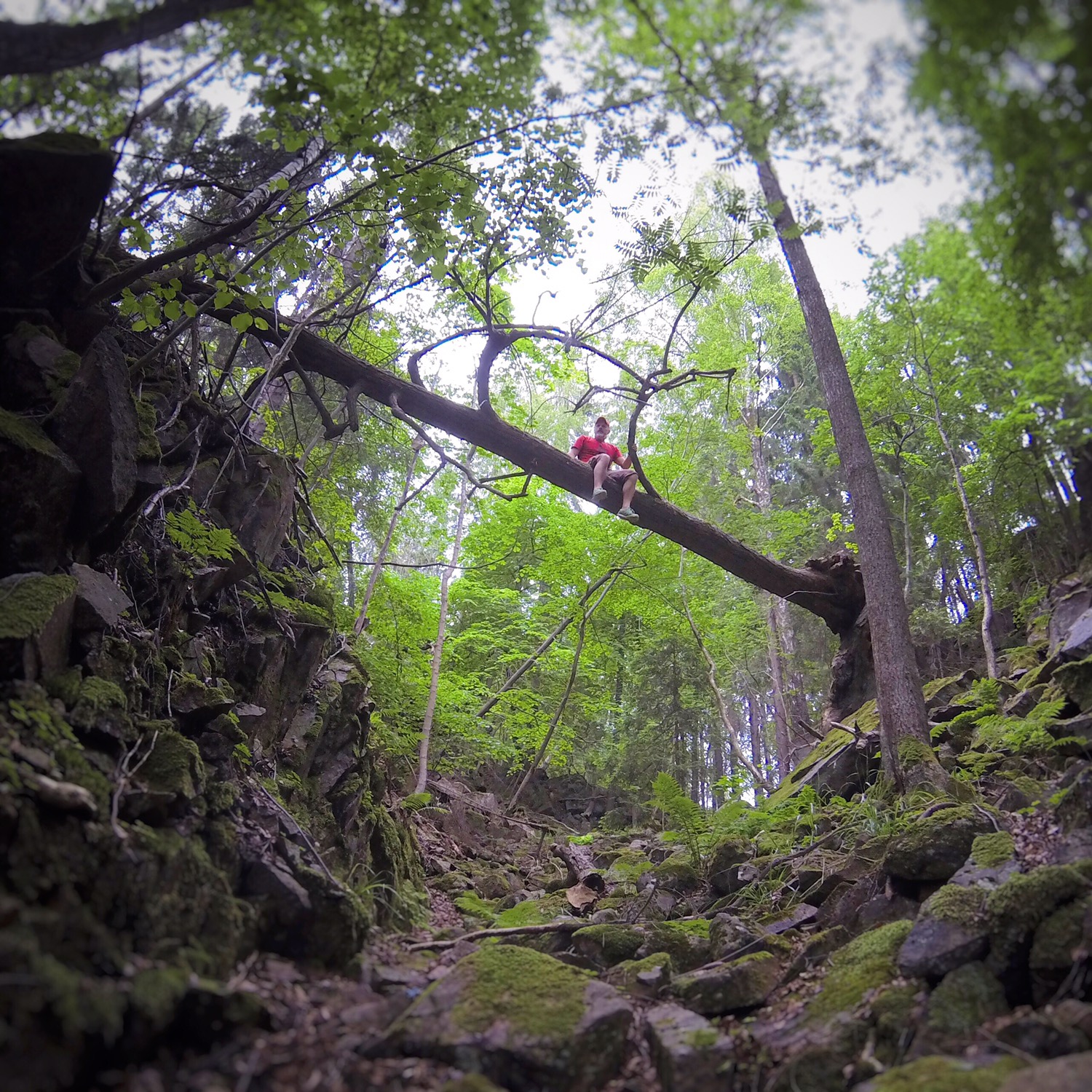 Where: Kongsdelene, Sætre, Norway.
What: A a old forest and a gorge down to the fjord.
Why: A very short way to a short trip in a very cozy forest and!!! – you can balance on- and sit on a tree…
How: Google "Skålevika" on Google Maps, – Park your car and start walking on the un-signed path to the fjord and Skålevika.